Guingettes Barc
"Take advantage of the green spaces in the capital"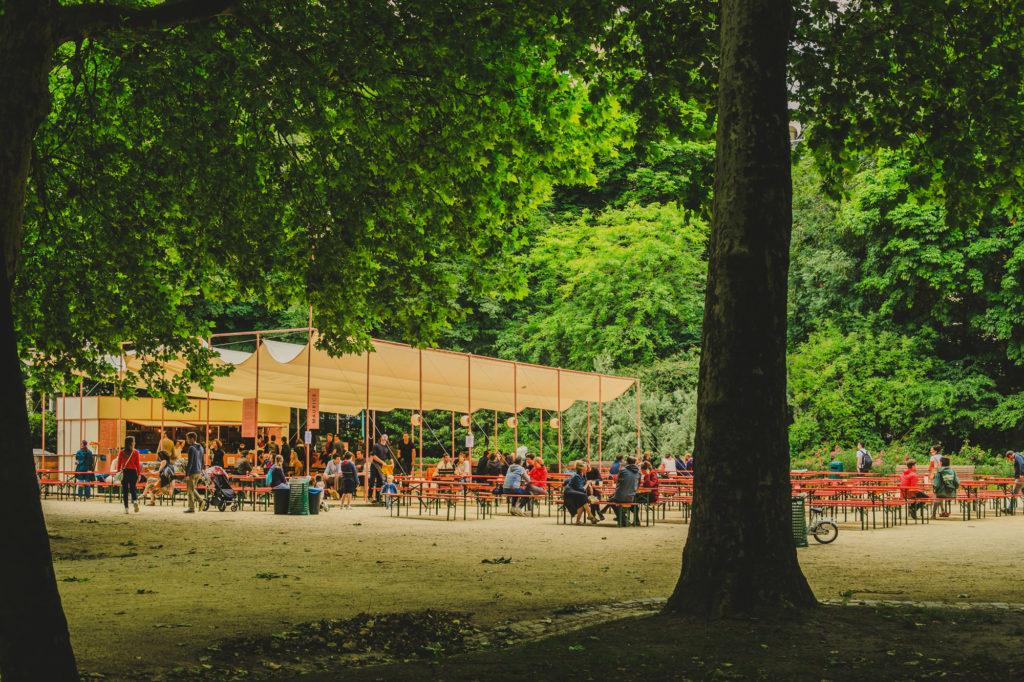 Lovibond Drinks and fritz-kola our proud partners of "Guingettes Barc"
In addition to this, you defenitely need to know more about it.
Places to discover and bring to life.
Maurice, Fabiola, Henri and Gisèle are just a few names of their Guinguettes. Outdoor bars, surrounded by greenery, where life is good. Places of cultural exchange, where they mix the human with the pleasant, 8 parks in the Brussels region impose their settings.
---
Faces, Names, A Surname… BARC.
Fabiola, Maurice, Émile, Henri, Gisèle, Jeanne, André, Noël, the whole family are here.
A family of bars, restaurants, and atmosphere.
Nothing more.
Outdoor bars, bars in parks in Brussels.
Nothing more.
Our GUINGUETTES !!!!
Nothing more.
Tables and tables, for dining and dining some more,
drinking and drinking some more, meeting and meeting some more,
catching up time and time again.
Nothing more.
Faces to remember. Faces related to one another.
Familiar faces. The faces of our Guinguettes.
Nothing more
'We are entirely aware of our environmental and societal responsibility.'
The Guingettes opted to work with the bicycle delivery cooperative to supply the Guinguettes. Thanks to their delivery bikes and trailers which can carry up to 200 kg of merchandise, Urbike riders combine durability, effectiveness and enthusiasm when making deliveries… and don't go unnoticed. Just like lovibond drinks, they are working in the most sustainable way.
---
lovibond is an independent family company offering alternative and sustainable beverages
We are entirely aware of our environmental and societal responsibility. This is why we place a great deal of attention on the sustainable aspect, over the long term, of our commercial strategy. Lovibond offers alternative beverages in 100% recyclable glass bottles!
---
---
any more questions?